It can be argued that the first shots of the Easter Rising were fired in Laois, not Dublin. At 7pm on Easter Sunday, Volunteers under Patrick Ramsbottom derailed a train at Coltwood to prevent troop movements to Dublin & shot at a rail worker investigating the accident.
However:
Volunteers in Coalisland, Tyrone fired shots a few hours earlier shot at an RIC barracks and assaulted a constable around 3pm, making them the first shots of the Rising.
BUT!
On March 20th, Peadar Bracken and some Volunteers fired on a hostile crowd in Tullamore, Offaly and injured an RIC Constable and they claim that they were the first shots of the Rising.
Coltwood Train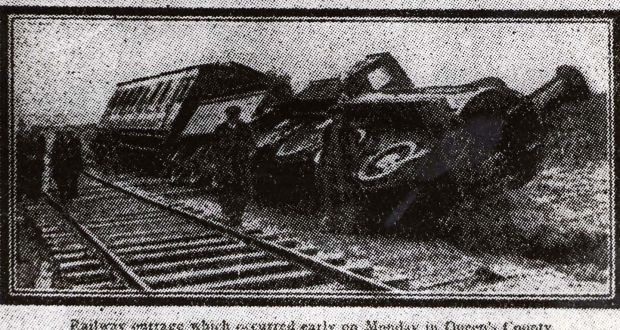 Peadar Bracken